The gift card is celebrating its 24th birthday. It was in 1994 that the American video rental giant Blockbusters first launched credit-card-size gift cards as a payment method. Did you think they were older than that? It feels as if they've always been in our wallets. That card your aunt gave you because she knew you liked books but didn't know you well enough to pick anything specific. Or the one from your employer, who knows you like to visit nice restaurants but also knows you have a busy schedule and so didn't book you a table.
In its first decades of existence, 99 times out of 100 the gift card has been made of plastic. Nowadays, though, replacing plastic with a non-fossil material is a clear trend, not least in the packaging industry. Moving from fossil plastic to an alternative material such as paperboard reduces companies' climate impact. In addition, as more and more companies start acting with more environmental awareness, they have also realised it should be possible to minimise the CO2 footprint from gift cards. The furniture giant IKEA was one of the first major companies to replace the material in its gift cards – from plastic to paperboard. A number of big brand owners at the global level are now also doing tests and starting the changeover process. One of them is Sweden's largest cinema chain, SF Bio, which has taken the plunge and is now gradually replacing all its cards.
SF Bio is one of the first companies in Sweden to make its gift cards from paperboard. Thanks to the switch to paperboard cards, the cards' fossil CO2 footprint is 97 per cent lower than for the previous cards made of plastic (PVC).
"When we could get cards with just as strong a presence in paperboard
as in plastic we didn't hesitate to switch – for the environment's sake."

— Anna Marcusson, SF Bio
As SF Bio's gift cards are one of the most popular Christmas presents in Sweden, the company chose to stealth launch the paperboard version back in December 2017. Since January, the paperboard cards are on sale at all SF Bio cinemas and other retailers. Anna Marcusson, product manager for gift cards at SF Bio, explains:
"When our card supplier, Megacard, suggested we could make our gift cards from paperboard and thereby drastically reduce their environmental impact, it was self-evident to us that we should switch.
In plain language, it means we're phasing out the use of 10 tonnes of PVC a year by phasing out the plastic and replacing it with cards made of Invercote from Iggesund Paperboard."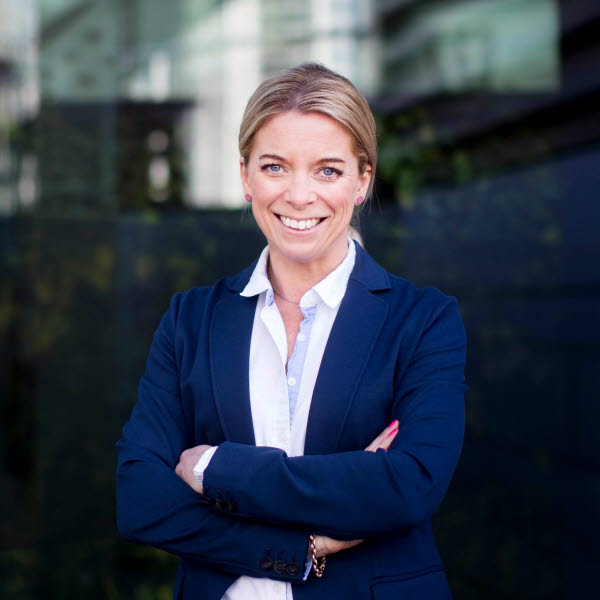 She says that the journey towards a more environmentally sound product is not yet completed but that the company is aiming to get rid of the PVC cards completely and replace them with a more environmentally sound alternative. She adds that she feels a clear sense of pride about this change:
"I've always been proud to work with such a popular product as SF Bio's gift cards but now it feels even better when they're no longer being made of plastic."
Changing an established infra­structure takes time, especially if it means that packaging must be redesigned, packing equipment be modified or replaced, or changes may need to be made in the distribution from manufacturer to consumer. Given this, the switchovers by IKEA and SF Bio have gone very fast, and there is reason to believe that many more companies will make the same choice.
"Because the cards' format is identical, it's easy to make the switch," explains Johan Granås, Head of Sustainability at Iggesund Paperboard. "Apart from the actual production process for making the cards, very few other components of companies' existing equipment need to be modified. That means this is a very simple step to take, compared with redesigning a plastic packaging solution, where the packing lines also has to be modified."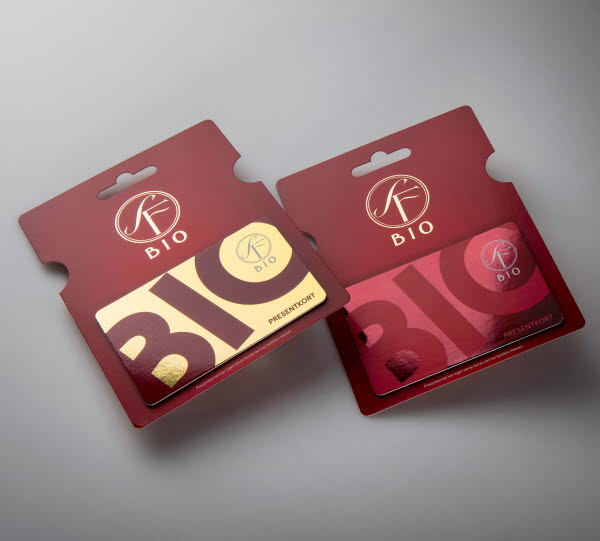 Replacing the plastic cards with paperboard from Iggesund makes the CO2 footprint 97 per cent smaller.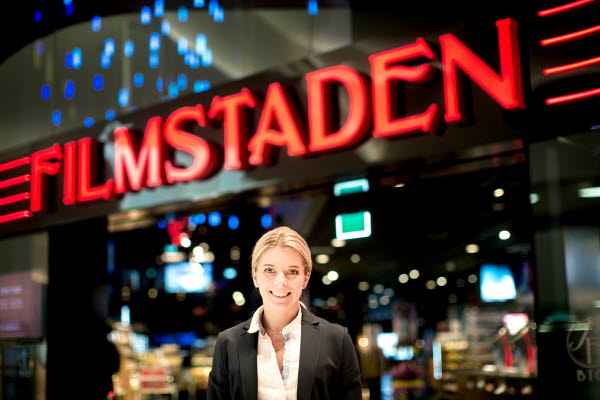 Anna Marcusson at the entrance to one of SF Bio's biggest movie theatres in Stockholm.