The farm is an important part of Holmen Iggesund, which is in turn part of the Holmen Group with a proud historical heritage. Our hosts have a long tradition with us, take great care of the property and serve numerous highly appreciated recipes including the infamous sticky toffee pudding and seasonal lamb. The Lake District is a designated National Park which attracts more than 45 million visitors every year who come to enjoy the rich cultural heritage, magnificent scenery and multitude of outdoor activities. The park is home to England's highest mountain, Scafell Pike and deepest lake Wastwater. Close Farm is located on the north western edge of the National Park.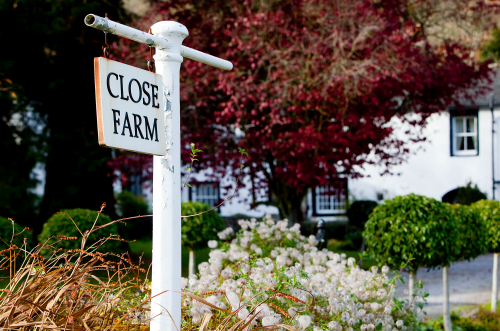 History
This beautiful and traditional Cumbrian farmhouse reflects the area's architectural and cultural traditions. Parts of the farm date back to the 1600s and much of the house today was converted from the farm's livestock byres. The nearest lake to Close Farm is Bassenthwaite Lake one of the Lake District's largest, it is home to the region's only pair of breeding Osprey, a bird of prey very rare in the UK. Close Farm's links with the paperboard mill at Workington date back to 1966 when the mill was built.
From the farm you can see the mountains of Sale Fell on the opposite side of the valley and Skiddaw to the east, close to Bassenthwaite Lake. The local village of Embleton has about 300 inhabitants and the nearest main town is Cockermouth, the birthplace of the renowned English poet William Wordsworth. Another later writer, inspired by the region, was the children's author Beatrix Potter, creator of Peter Rabbit and Benjamin Bunny.
The huntsman John Peel was a notorious local character in the 19th century who hailed from the northern fells and was the subject of a well-known local folk song "Do Ye Ken John Peel?" (Do you know John Peel?).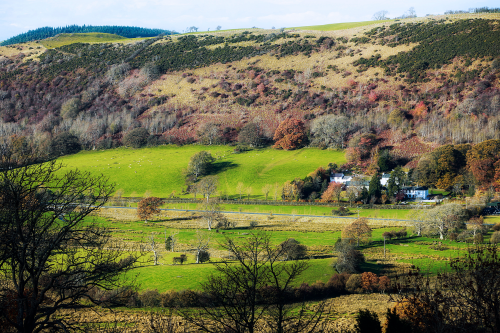 The local accent is strong in the region and the bedrooms are named after the numbers in the old Cumbrian dialect which has Celtic influence, for example Yan (1), Tyan (2), Tethera (3), Methera (4), Pimp (5), Sethera (6). Cumbria was once one of the Vikings' most powerful strongholds in England. The native and hardy Herdwick sheep is believed to have been an early Scandinavian import, brought to the area in the 10th or 11th century by Norse settlers.
It is easy to find the Scandinavian influence in local words used to describe the landscape: dale (Old Norse: dalr) for valley, fell (fjäll) for hill, beck (bekkr) for stream tarn (tjörn) for a small mountain lake, Force (Foss) for waterfall and many local villages end in thwaite (tveit) meaning a clearing for pasture such as Bassenthwaite just down the road!
Direction to Close Farm:
Welcome to Close Farm!