Grammage advantage
Inverform is a solid bleached board (SBB) created specifically for pressed and folded trays used in food packaging. Thanks to Inverform's exceptional strength and stiffness, less material is required without compromising functionality. You still get a rigid and protective tray solution, but it weighs less than existing fibre solutions on the market. The yield gain will help improve your brand's sustainability efforts and lower your transport costs. And, Inverform is made from renewable resources and is recyclable, making it an excellent alternative to plastic and aluminium trays.
All of this is good news for the environment and your total cost of ownership.
Design flexibility
Inverform has a high whiteness and even surface for excellent printability. Your graphics and logo can be faithfully reproduced to help you convey your brand message.
So, get creative and go all out with your tray. Add your company logo or special design and form the tray in the shape you want. It has an exceptional formability and converts easily to trays. Inverform comes with various barrier coating alternatives: PE or PET coating in black, white or transparent versions to match your design needs.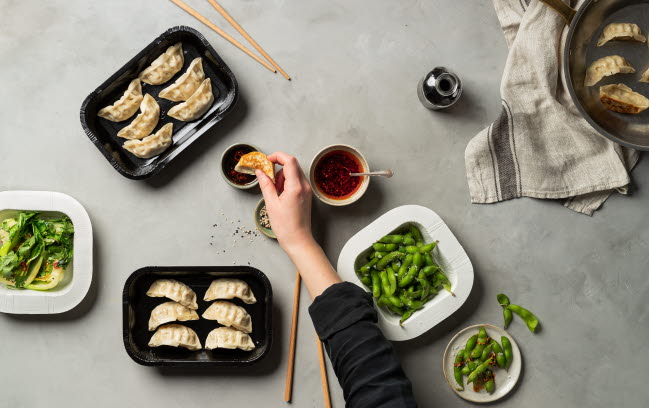 Consistent quality
Inverform is ideal for thermoforming and ensures hassle-free production and an efficient filling process. It is produced under carefully controlled conditions to meet the demand for quality and consistency. This ensures the board will be in accordance with the properties promised – batch after batch. This enables fast and smooth running of converting machines.
At Iggesund, we have worked with food companies for many years and understand that food handling and production are sensitive operations. Inverform, with its various barrier coatings, is taint and odour neutral and produced under the tightest tolerances so you can rest assured that your food is secure and protected.