The Taittinger family have managed their Champagne House for nearly 100 years. Pierre Emmanuel Taittinger who has personally been working with the Champagne for over 40 years, believes that having his family's name on the bottle has ensured that he always strives for excellence. Now joined by his son, Clovis, and his daughter, Vitalie, they all work together to ensure that only the highest quality Champagne is produced.
One of their latest creations is Taittinger Nocturne, made of 40% Chardonnay and 60% Pinot Noir and Pinot Meunier. Pale yellow in colour with shimmering highlights and bubbles that offer a delicate bouquet of white flowers and fruits like peaches and apricots. Blended from around thirty vineyards of various vintages, it is then left for a minimum of four years to mature.
The Nocturne, as its name and appearance suggest, is a party Champagne to be enjoyed after dark. To achieve the perfect image, getting the packaging right was crucial. Taittinger wanted to create something exciting and evocative that captured the essence of the night time. They needed a luxurious packaging to capture this feeling, so Holmen Iggesund's flagship product, Invercote G, became the obvious choice for the box's outer layer.
One of the benefits of Invercote is its durability. This paperboard can withstand even the most demanding printing and finishing techniques, like embossing or hot foiling. Invercote also has an excellent tearing strength for the tuck-in flap closure, and its surface is ideal for reproducing delicate details and fine-tuned colours. On top of that, it doesn't crack along the folds. These combined qualities make Invercote the ultimate material to use for premium packaging.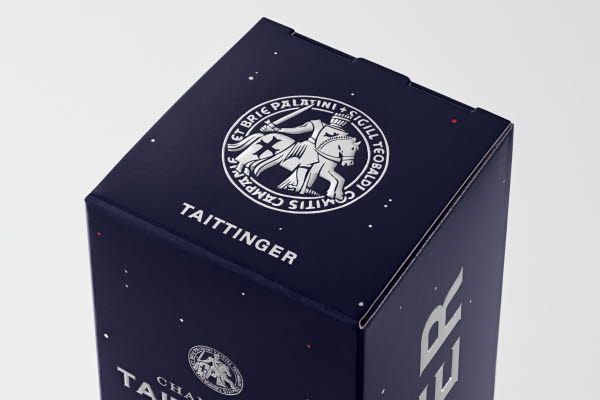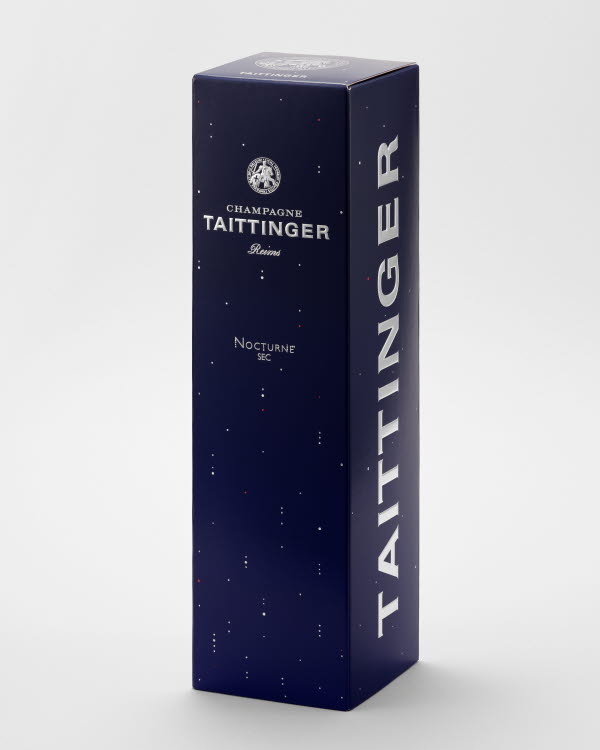 Facts
Brand: Taittinger
Product: Nocturne Champagne
Paperboard: Invercote G 240 g/m2 laminated onto 405 g/m2 solid unbleached board.
Order Invercote G samples
Visit our webshop for printed and unprinted samples of Invercote G: