We are running our fingers along brushed metallics, shimmering pearl surfaces, leathery bracelets, smooth marble, intricate relief structures with detailed imagery. This may sound like the interior of a luxury boutique, but we are actually in a rather everyday meeting room of a early 20th century stone building that houses the headquarters of Holmen Iggesund. With our fingers we are sampling print finishing options, all rich in texture and appearance. For anyone who loves tactile experiences, it is like being a kid in a candy store.
"The finishing options available for paperboard only have one limitation – your imagination," says Johan Granås, Product Manager Invercote. Along with Jonas Adler, Business Development Manager, Johan is one of Holmen Iggesund's in-house finishing options experts. According to the pair, an increasing number of graphic designers are exploring the ongoing evolution of printing possibilities.
"We definitely see a move towards more tactility," Johan says, sipping coffee from an Invercote cup. "Designers and brands realise that people 'see with their fingers' to a much greater extent today than before. So there is a movement towards completely covering structures and a lot more extremely detailed micro embossing."
Jonas agrees. "More is more," he says. "Graphic designers opt for more decoration, more shine, more structures, more metallics and more multi-combinations – there are no limits anymore."
Multi-stage printing processes demand a lot from the material. It must be able to withstand the stress of up to 20 printing stages without losing its quality, appearance or accuracy. A misregister of just a fraction of a millimetre would be fatal for the end result.
The qualities of paper and paperboard are very different, but the two invite comparisons since paperboard is increasingly being selected for use in projects in which paper used to be the first choice. Examples include magazine covers, boutique shopping bags, clothing tags – in short, anything that requires the best foundation for finishing options, will keep its appearance after being handled and can hold some weight. Jonas produces a shopping bag, one of the square kind used at exclusive fashion stores. Surprisingly, it holds 15 kilos without tearing.
"Too many graphic designers are simply not aware of the advantages of paperboard," says Johan. "Take seasonal fashion catalogue covers, for instance. The creative team spends so much time on the clothes, choosing the right model, the right location, the right photographer – and then they wrap it in something that looks and feels anything but exclusive, a paper cover that will crack and fray after minimal handling."
As Jonas puts it, "When people see the difference between a paperboard cover and a paper cover they often say, 'I wish we had known'. An increasing number of graphic designers and purchasing departments are starting to calculate the real costs, the real purpose of the end product, and we're seeing an increasing openness to using paperboard."
"Paperboard has possibilities," Johan adds. "The only negative seems to be the cost, since one tonne of paperboard costs more."
All finishing options can be combined with all printing techniques. But if you are going for multi-stage finishes, you have to work with printers who know what they're doing. Don't be afraid to ask your printer the right questions, even for basic finishes. For instance, you must have the right match between varnish and ink for the best result.
"If you know exactly what effect you are after, there are subcontractors willing to build special tools for you if the effect has never been done before," Jonas says. "You can drive the development forward. Your imagination is the limit. For very complicated embossing and debossing, the tools have to be custom built."
Johan says there is a bigger focus on finishing options thanks to the Internet. "The packaging and small tags must feel top-of-the-line when the customers receive their package," he says. "Since there is no contact with sales staff or a boutique, this is the first impression, and everybody knows how important the first impression is."
To achieve a good result, you must be honest with your expectations and demands, Johan says. "Then you know where to start," he explains.
"Nowadays you don't have to print as much as before," Jonas says. "But when you do, you want to make sure that you really make the most of the medium, that you really use it to its full capacity."
A finishing summary
Metallic
Metallic foils has been in vogue for the past few years. It comes in several options, such as shiny, subtly textured or brushed. "Brushed metals have been very popular lately," says Jonas Adler at Iggesund. Two of these examples are from Iggesund's Designers' Collection: the pearly finish is Aluvision, coated with silvery foil and finished with a pearly texture. The gold is a foil of Metalprint. The brushed versions can also be printed on Invercote. The Brushprint silver foil laminate weighs 29 g/m2. The Brushprint Copper is significantly heavier at 47 g/m2.
Touch of leather
This relief embossing/debossing structure on Invercote Albato 270 g/m2 with shiny UV varnishes gives both a feeling of the watch and a slight leather feeling on the bracelet. But note: the tool preparation depends on the paperboard grammage and grade, so decide your thickness and give the toolmaker a sample when you order the tools.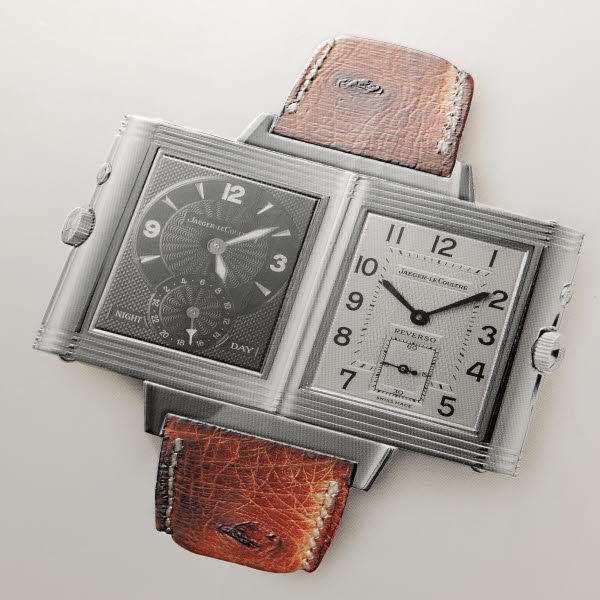 Varnishing
Today almost every paperboard product is varnished for shine, protection and effect. Many brands opt for multiple varnishes, since playing with the contrasts of matt and glossy makes things stand out. As you can see on this box (Invercote G 280 + PE 20 g/m2, made by Italian company Medac Industri Cartotecnica, www.medac.it), Invercote is very forgiving — it doesn't crack even when subject to the most intricate folding. For best results, check with your printer for the ultimate combination of varnish and print ink.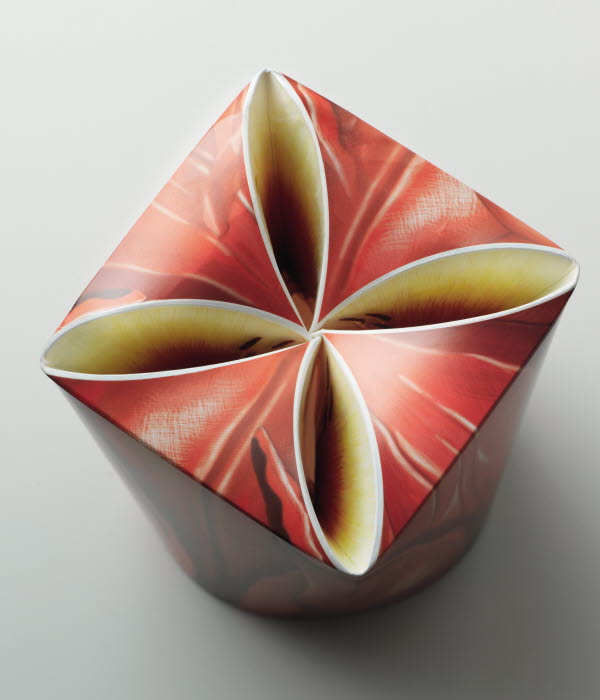 Embossing
The embossed numbers on the cover of Inspire 30, printed on Invercote Creato 300 g/m2, are combined with a golden foil, which in turn is micro debossed. This creates an effect similar to that of a hologram, but at a better price. The cover was printed by Die Be­eindrucker Thomas Gruppe in Germany.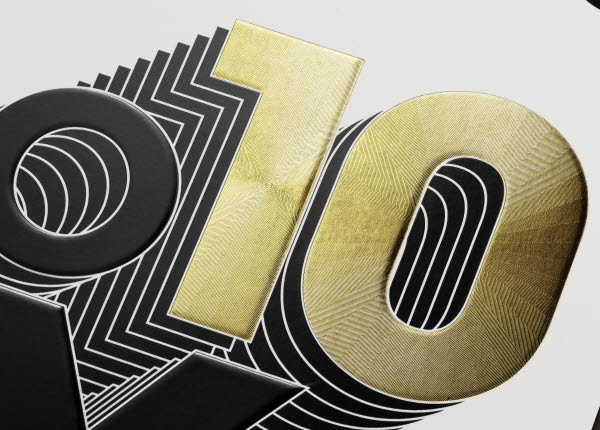 Multi talented 1
This offset-printed relief on Invercote Albato 270 g/m2 combines a multitude of techniques: embossing, debossing and UV varnishes. The yellow on the numbers is done with a fluorescent varnish to achieve the effect of superluminova. Embossings and foil embossings can easily be 1 to 1,5 times the thickness of the substrate. "For complicated reliefs like these you have the tools custom-built," Iggesund's Jonas Adler says of the project that design agency Schindler, Parent & Cie, printer Holzer Druck und Medien, watch producer Jaeger-LeCoultre and photographer Kuhnle & Knödler made for Iggesund.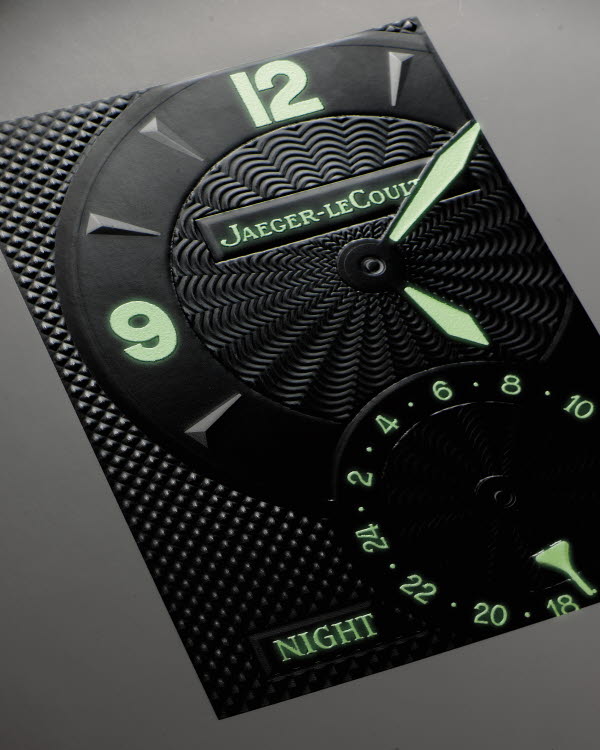 Die-cutting
Die-cutting, the printer's equivalent of the cookie cutter, is the most widely used technique for making holes, and Invercote is a good choice of material if you want your holes free from loose fibres and particles. On this Invercote Albato 250 g/m2, the die-cutting is combined with glossy triple varnish on the ball, which really pops out since the green background has a subtle rough structure achieved through partial varnish. The contrast was even more enhanced by a finishing coat of glossy UV varnish of the entire image.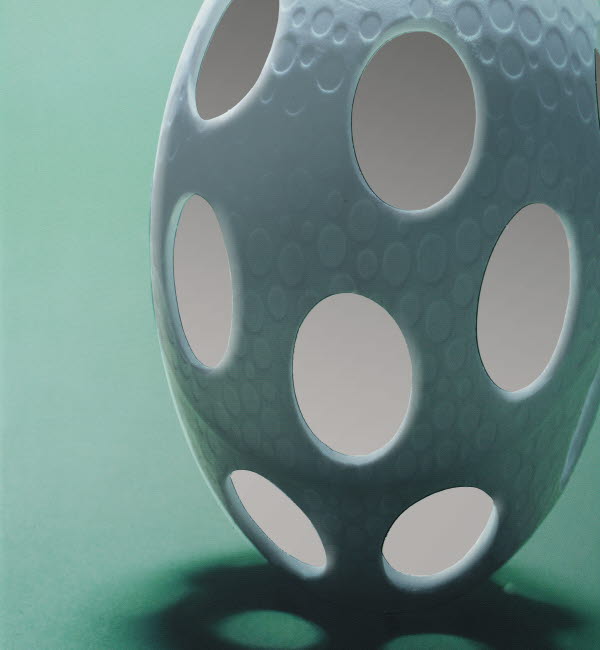 Multi talented 2
This tree frog is a four-colour print on a silver hot foil stamping on Invercote Albato 310 g/m2. It is also combined with screen printed glossy UV-varnish, and the raised 3-D effect is achieved through positive embossing. When combined with hot foil stamping, embossings can be up to 0.6 millimetre high.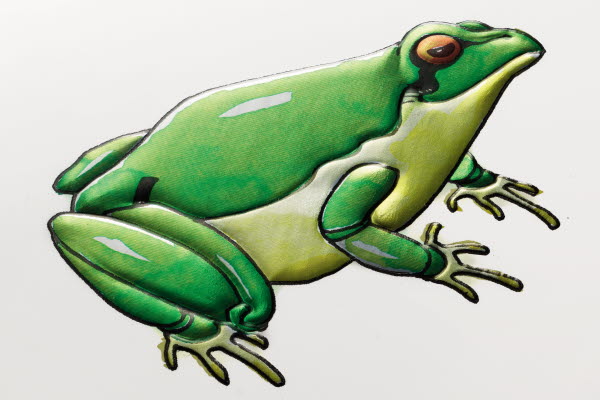 Laser-cutting
Fine laser-cut patterns on paperboard can take a surprising amount of handling without breaking. The technique, here applied on Invercote Albato 290 g/m2, involves a laser beam running back and forth over a metal plate with an etched pattern. The only problem is that the rear side, which is in contact with the metal plate, can get slightly burnt and discoloured. But unless you want to incorporate this effect in your design, it can be printed or varnished after the cutting procedure. Laser cutting can be used on Invercote up to a thickness of 0.5 millimetre. "The price of laser cutting is the same per number of cut items," says Johan Granås at Iggesund. "It is not affected by the amount."