The Super Envelope is not your average envelope. It comes in five models with a range of mechanisms such as The Ejector, which ejects the envelope's contents with the pull of a tab or The Telescopic, with telescoping panels for different marketing messages. The clever envelope was designed by packaging company Burgopak, specialists in unconventional packaging with a wide portfolio of proprietary packaging designs, mechanisms and other holders.

"It's in Burgopak's DNA to do things a little differently in the world of packaging and we think about unboxing a lot," says Burgopak Creative Director, Dane Whitehurst. "We are interested in opening experiences and creating stand-out, memorable unboxing moments to engage customers and deliver a powerful expression of brand."

The Super Envelope, designed mainly for card-based applications such as gift cards, bankcards and loyalty cards, forms a part of the brand experience, its core values and its storytelling, Whitehurst adds. "For a lot of people this is the first or only time they physically interact with the product – especially with e-commerce, where people are engaging with brands digitally. The first experience of what a brand looks and feels like in the real world is when it comes through the letterbox, so packaging is a great way to welcome people and create a positive and pleasurable first impression."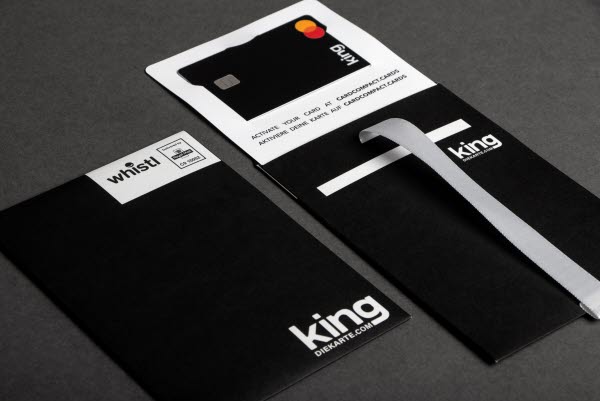 In addition to creating something visually engaging and fun to open, it was crucial to design an envelope that would also meet the practical requirements of UK, US and other postal systems.
One of the big challenges was to make the Super Envelopes flexible enough to run through the rollers and other processes in an automated postal system. We also had to take into consideration the cost of sending the product.

- Whitehurst
This meant choosing a paperboard weight that wouldn't break the bank with excess postage costs. For all Super Envelope models, Burgopak selected Invercote G 180 gsm. "Typically, Burgopak products would use around 300 gsm, but with Invercote we could reduce the weight and materials significantly and still realise the mechanics of the packaging and post at a cost-effective rate. I was amazed at how the 180 gsm paperboard stood up and performed," says Whitehurst.

Designing the Super Envelope range was a collaborative effort that involved Burgopak's structural design team and other parties, such as fulfilment partners who personalise cards and postal services so the designers could run trials on postal machines. Together, they fine-tuned the design details. "To design anything in isolation is a huge mistake," says Whitehurst. "To ensure long-term success it's more healthy to have buy-in from all stakeholders and engage with the supply chain or you can miss out on important insights from experts in different parts of the process."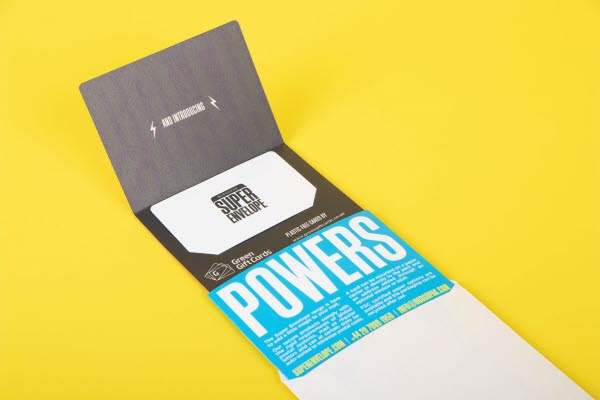 Sustainability played a key role in Burgopak's selection of paperboard. Whitehurst says that Holmen Iggesund, which plants more trees than it harvests and operates its mills according to global standards for management of environmental, energy and quality aspects, has objectives that "fit nicely" with Burgopak's own sustainability goals.

"We learned a lot from Holmen Iggesund and they really helped us on this journey. There's a lot of good material out there but for me Holmen Iggesund represents the best in sustainability for providers of paperboard," says Whitehurst.