Today's conscious consumers are not only living by the "you are what you eat" saying, but are also applying that way of thinking to their beauty and skincare products. Whether it's ingested or applied, many consumers are taking a holistic approach that includes "clean beauty" products with safer, healthier, and more environmentally friendly ingredients – and they want the packaging to share these same qualities.
The Clean Beauty movement is growing
The beauty industry is estimated at USD 532 billion today and it's growing. That's a mind-boggling amount of product that consumers are dabbing and massaging into their skin on an oftendaily basis. Up until fairly recently, little thought was given to the contents of those products, or to their cumulative effect on health. Now, however, there's a growing "clean beauty" movement that has been mainly spearheaded by new entries into this billion-dollar market, such as the French All Tigers vegan brand of cosmetics.
"The clean beauty trend is the idea of getting rid of controversial ingredients with potential negative impacts on health or on the environment," says Alexis Robillard, founder of All Tigers, which gives back one per cent of all its sales for wild tiger preservation in Asia.
"It teaches consumers to become more expert and picky about the ingredients they put on their skin and this might motivate heritage brands to reconsider their formulation habits."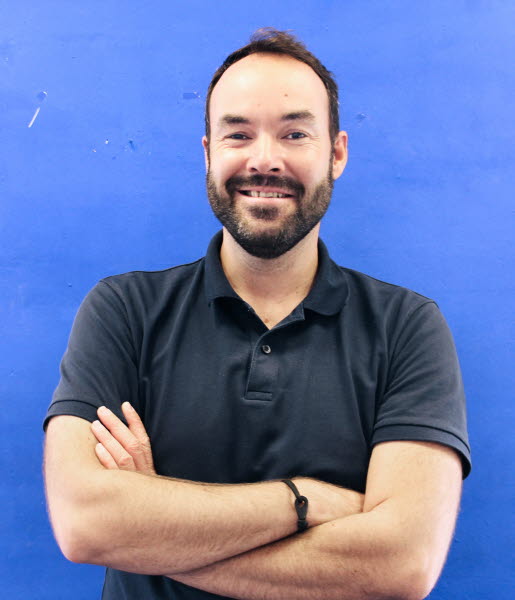 "Today, consumers want to dig into the formula, and make sure the products fit with their convictions and values."
CLEAN BEAUTY is generally perceived as being purer, more environmentally friendly and safer than heritage cosmetic products, and its growing popularity is a response to the frightening "cocktail effect" caused by combining many products containing synthetic ingredients over a lifetime. It is a trend that is fuelled by the organic movement, says Emily Safian-Demers, a Senior Trends Analyst at Wunderman Thompson.
"In many ways, consumers are looking for the equivalent of organic produce. They want to know that it is good and nourishing for them and does not contain harmful ingredients. People are looking for fresh, untouched products and ingredients out of fear of chemicals and processing," she says.
Certifications are on the rise
While most countries have some regulations governing the cosmetic industry, many people feel these are too lax or dated. Consumer groups are demanding stricter regulations and more frequent revisions of directives, particularly in the US, where the American Food & Drug Administration's (FDA) regulations on skin products and cosmetics date back to 1938. With the exception of colour additives, cosmetic products and ingredients do not need FDA premarket approval.
However, the FDA can take action against products that are not in compliance with the law once they've hit the market. By then, it can be too late, which is why some third-party certification bodies have been formed. These include organic certification organisation ECOCERT, EWG verification, and Soil Association Certification, which all offer rigorous testing to check for chemicals and toxins.
Not all clean brands opt to pay for certification, but these organisations are gaining traction. According to a report released by the British Soil Association, there was a 23 per cent year on year growth of certified organic beauty and wellbeing brands in the UK in 2019.
The heritage beauty industry is starting to catch on to the trend and they are wise to do so. For while most people remain loyal to their beauty brand, natural products are a strong trigger encouraging brand defection in the beauty care industry. According to the 2019 Ipsos report "What the Future", 66 per cent of American respondents would try new products from other brands if they were natural.
But what does "natural" really entail? And what is the difference between clean, natural, pure and green cosmetics anyway?
RMS Beauty advocates for organic cosmetic products
"The word 'natural' means absolutely nothing," says Rose-Marie Swift, the founder of RMS Beauty.
"There are no laws to define the term or regulate its use. You are on your own to find beauty products that are actually formulated with natural ingredients. I was surprised to learn that the majority of ingredients used for 'natural' cosmetics are refined, bleached, clarified, deodorised, fractionated and heated to extreme temperatures. Because of this level of processing, they shouldn't be considered 'natural ingredients' anymore – they are now the equivalent of manmade chemicals."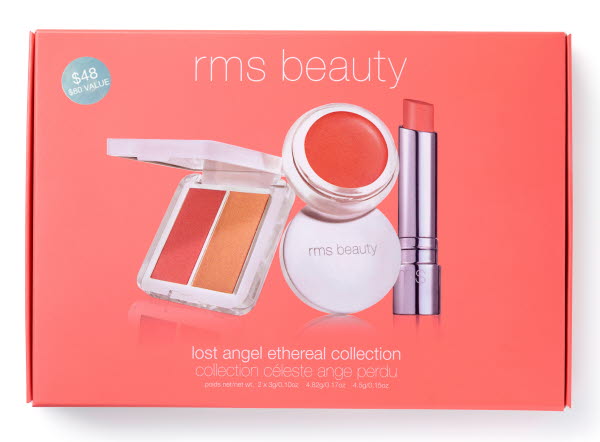 SWIFT BELIEVES that clean beauty should be both skin-friendly and environmentally friendly. "But really, 'clean beauty' is just a phrase chosen by retailers to cover an entire new sector of the beauty industry," admits Swift, adding that the other terms basically stem from the idea around cleaner cosmetics.
"All of these terms, at their core, are trying to communicate the same thing: safety." After years of working as a makeup artist for prestigious magazines, fashion photographers, models and actors, Swift began digging into the chemicals that had been absorbed into her own body when her health deteriorated.
She found that some of the toxic chemicals and heavy metals in her system were also in some everyday beauty products.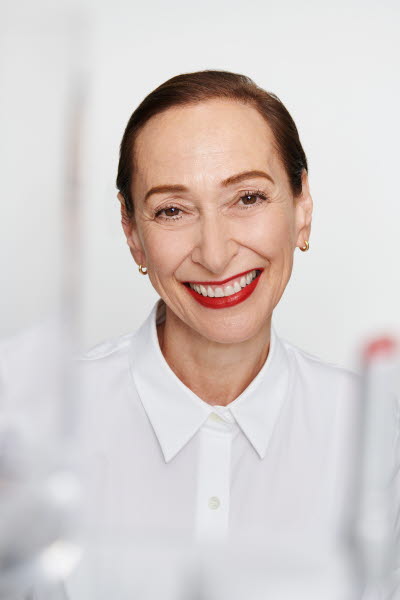 The results of her findings led to her advocating for cleaner, organic cosmetics.
"Some ingredients, like the phthalates found in synthetic fragrances and nail polishes, are known to disrupt the hormonal system, and are possibly a factor in reproductive disease and breast cancer," says Swift.
"Sadly, the list of potentially harmful ingredients in your personal care products is long. Are short-term results now worth the risk of ugly health consequences later?" Many consumers are starting to reject this notion, as the rise of clean beauty signals. "Once the knowledge about what goes in the body was out there, people naturally started thinking about what goes on the body," Swift says.
"What I love most about this new generation is that they hold me – and every other beauty company – responsible for not just the ingredients in the products, but also how these ingredients and products affect the planet."
FOR THE RMS BEAUTY BRAND, the demands for healthier, more environmentally friendly products go hand in hand with greater transparency that extends to packaging and labelling too. "Just like our formulas, our packaging is carefully chosen with recyclability and energy consumption in mind," says Swift.
"The majority of our packaging is recyclable or made from recycled materials as we use the minimum packaging possible. We strive to make continuous improvements towards more green packaging and manufacturing as it becomes available."
All Tigers offers 100 per cent natural and vegan
Robillard of All Tigers also believes that healthier beauty formulas must come with low carbon impact packaging. "This is what our consumers trust our brands for," he says.
"You can't separate the health impact, where formula prevails, and the environmental impact, which comes mainly from the packaging. At All Tigers, we offer formulas that are up to 100 per cent natural and vegan, we choose low carbon impact paperboard for boxes, and recyclable plastic or aluminium for the primary packaging. We are constantly looking for improvements on all steps of the product lifecycle, true to our values. These are our commitments to our community."
Consumers are calling on brands to become carbon positive
It is vital for packaging to follow the clean ethos, says Safian-Demers.
"We are seeing that health doesn't just include personal health, but also the health of the planet, especially for consumers buying into clean beauty, so having recyclable packaging would be an expectation that clean beauty buyers are looking for."
"We see this in packaging too, which is tapping into production techniques and materials that are meant to improve sustainability, for example through bio-contributive packaging. This is fully compostable packaging that might include seed packets leading to new plants."

Emily Safian-Demers, Senior Trends Analyst at Wunderman Thompson
Consumers are also calling on brands to go a step further in their sustainability efforts by actively contributing to the environment and becoming carbon positive.
"We see this in packaging too, which is tapping into production techniques and materials that are meant to improve sustainability, for example through bio-contributive packaging. This is fully compostable packaging that might include seed packets leading to new plants," says Safian-Demers, who also predicts a healthier future for the entire beauty industry where technology plays a much bigger role in achieving that.
Tech-driven trends
"The trends we are tracking in beauty are all tech-driven as our daily lives become more reliant on technology, and as we become more comfortable sharing something personal like health with our mobile phones and other devices."
As an example, she highlights the Atolla algorithm-based skincare brand. It offers customised serums on a subscriber basis that are based on the consumer's skindata profile. The company collects data related to such things as diet, allergies and pH levels, to deliver personalised skin serums adapted to the needs of the individual consumer during a particular month or period of time. It was founded by an engineer and data scientist at MIT, and a dermatologist, and it all began with a desire to solve skin issues.
"Don't be afraid of technology," is Safian-Demers' advice to the beauty industry.
"I think that ignoring technology or positioning it as counterintuitive to beauty and cosmetics in general is a recipe for failure. The role and presence of technology in consumer products will only grow, so beauty products that can grow with that will see the most success."
And while social media and its influencers are pushing so many of the beauty trends, we shouldn't forget the power of mothers. In the Ipsos study, mothers won over influencers as the most influential people shaping beauty routines around the world, and more than 19,000 people in 27 countries rated inner beauty traits like confidence, kindness and intelligence above external traits like appearance, youthfulness or body shape.
Beauty, as the old saying goes, is in the eye of the beholder. These days, when concerns over public health are taking precedence, that message resonates more than ever.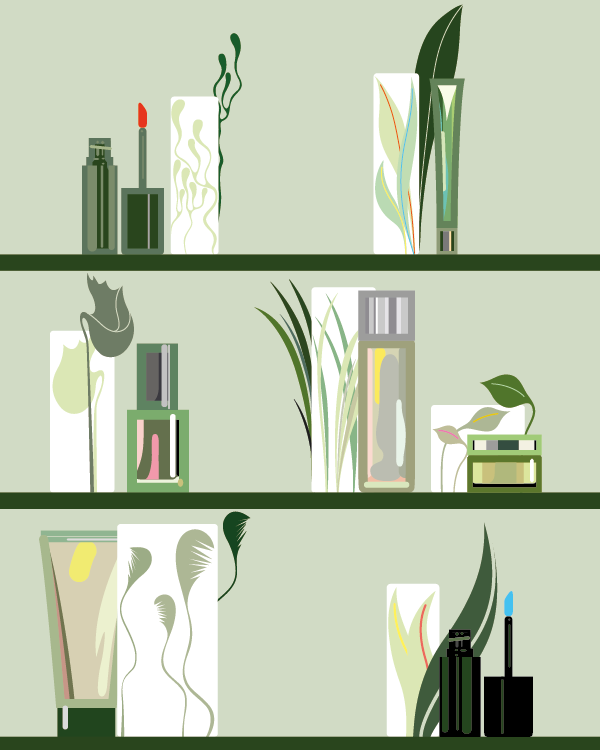 What's in the stars for beauty?
The beauty market could look quite different in 2030. Market intelligence agency Mintel forecasts the industry's next decade, where science and technology meet up with nature and transparency.
1. WASTE FREE:
Beauty brands will start claiming they are waste free as waste streams enter the product development pipeline in response to sustainability demands.
2. ENGINEERED NATURAL INGREDIENTS:
Consumers who want both organic and sustainable production will embrace engineered natural ingredients.
3. ALL CONNECTED:
The ability to measure, monitor, and integrate data through the Internet of Things will change behaviour as beauty products fit seamlessly into consumers' lives.
4. 'HACK' BIOLOGY:
New cosmetics will become essential for social survival as the focus shifts from ageing to longevity, with emotional and mental health taking priority.
5. TRANSPARENCY:
The marketing focus will be on transparency and an eco-ethical mission rather than fear. This will eliminate the need to market "clean" products.
6. BUILD TRUST:
Emotion-driven technology will be used as a way to measure the potential success of a product and determine the right pricing before it launches.
7. FOLLOW EARLY ADOPTERS:
Brain-reading technology ups the stakes on facial technology when it comes to analysing emotions. It can detect changes in emotional states and how this influences decision-making.
8. EMOTION-BASED MARKETING:
Neuromarketing, which studies the brain to predict consumer behaviour, will give brands new data that can be used, for example, to measure the potential success of a product before it hits the market.
9. SIMPLIFY SKINCARE:
Less is more as slow beauty spreads with products that encourage consumers to streamline their beauty routines.
10. GOOD COMMUNICATIONS:
Good communications will be more important than ever to increase consumer understanding of biotechnology and to shift the conversation around ageing. Successful brands will be those that provide the full story.
11. BIOMETRIC DATA:
Data will be used increasingly to assess consumer preferences and there will be a greater reliance on psychographics to develop a better understanding of customers.
Big beauty countries
The global beauty industry is a USD 532 billion business.
The US is the world's largest beauty market with a 20 per cent market share, followed by China (13 per cent) and then Japan (8 per cent). The global beauty industry is expected to exceed USD 800 billion by 2025.
Clean beyond cosmetics
The "clean" trend extends beyond the beauty industry.
A Clean Label Movement that includes organic ingredients and sustainable farming practices has swept into the food industry and it is expected to intensify. According to Innova Market Insights, 91 per cent of US consumers believe food and beverages with recognisable ingredients are healthier.