The digitally based Headspace was recently initiated into the very physical world of gift cards, guided by Graham Lycett, a passionate advocate for replacing plastic cards with sustainable paperboard ones.
Headspace offers meditation and mindfulness training online and through its popular app, and was eager to reach new markets, namely the High Street retail channel. Today, its first gift card programme, "A little something for your mind," is distributed exclusively through UK retailer Boots. The cards provide a six-month, pre-paid membership to audio and video exercises related to mindfulness, better sleep and reduced stress – topics that have become more relevant than ever.
"Gifting is giving and receiving and people still want the comfort of something tangible in hand," says Lycett, founder of Green Gift Cards, adding that digital gifting is not as carbon-free as many think once data centres and energy consumption are factored into the equation.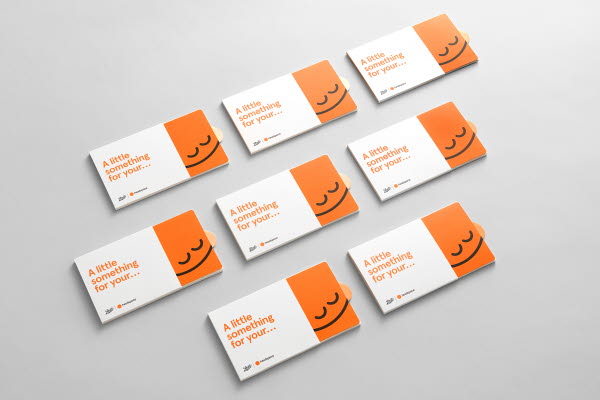 Much consideration was given to the Headspace gift card, its quality, and how it fits in with the company's brand story, says Lycett. "Paperboard cards reflect how ethical an organisation is and they have massive marketing value when they form a part of a company's marketing activity compared to just greenwashing. The green story fits with Headspace's wholesome brand and reflects their approach to business, which is about being considerate and sustainable. Everything they touch needs to be healthy and consciously considered."
Green Gift Cards has developed and printed four different card versions for Headspace. The cards, which are printed on Invercote paperboard, all feature the Plastic Free Trust Mark and FSC certification mark. "These make it clear to the consumer what they are dealing with and are a powerful part of the proposition," says Lycett.
The brand's simple two-colour graphical design and logo are illustrated on the cards, which come in a minimalist sleeve developed by packaging partner Burgopak. The packaging encapsulates the physicality of the gift giving experience with a sliding panel that draws back to unveil the gift card in an eye-catching opening. This helps tie each element together.
"The printing and punching was straightforward and we printed using minimal ink, varnishes and so on to reduce waste," says Lycett, adding that the choice of paperboard was crucial to maintain the Headspace brand story and ensure a smooth printing process.
"It had to be Invercote through and through, rather than just any cardboard," he says. "I say to brands that if they are deadly serious about being environmentally responsible, then Invercote is their only choice. Holmen Iggesund has a passion for doing the right thing. They grow their own trees, care about biodiversity, plant more than they harvest, are in the top 1 per cent in the world regarding sustainability* and have a product that is recyclable and compostable. Invercote is more water-resistant than any boards out there and it is the board chosen by premium brands around the world. These are very compelling USPs!"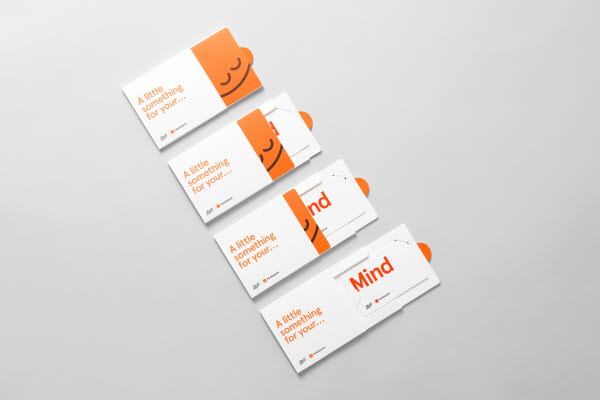 * The Holmen Iggesund mills have received the EcoVadis platinum sustainability rating, awarded to just 1 per cent of more than 65,000 companies assessed worldwide.