Although the group's name may not sound familiar, the group's brands are far better known: the Baskin Robbins ice cream chain, the Dunkin' Donuts doughnut stores and the Paris Baguette bakery cafés are just a few of the group's successes. All their graphic materials are designed at the group headquarters in Gangnam. Not least, the SPC Group invests in attractive and luxury packaging, which is often made of Invercote.
"Normally there is not the budget for the type of packaging we create but the SPC Group management has understood how important the packaging design is," explains Dong Min Ho, Design Team Manager at the SPC Group. "All the design is based on the product, and since we produce food, the packaging must be both attractive to the eye and retain the quality of the contents."
"The decisive feature of Invercote is that the material does not fall apart when folded."

— Dong Min Ho, SPC Group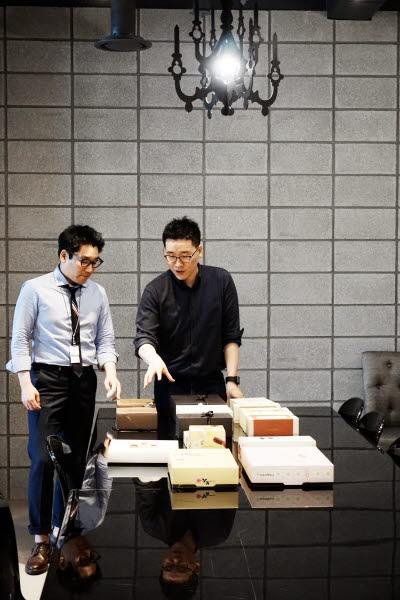 Facts
Brand: SPC Group
Product: Food and Confectionery
Paperboard: Invercote
Order Invercote samples
Visit our webshop for printed and unprinted samples of various Invercote products.