After a field trip to Iggesund, events moved quickly. By November 2016 the first Grönstedts Extra was packaged in Invercote Duo.
"A cognac is a premium product that should be enjoyed on multiple occasions. So every time you open it, it should feel like a new experience. Then there's another factor too that has to do with feel. When our customer opens a gift pack, we want the tactile feeling to be exclusive and pleasing to the touch," says Anna Möller, Category Director Spirits & Beer at Altia Group.
Since Grönstedts Extra appeared in the new packaging in November 2016, sales have risen by nearly 30 per cent.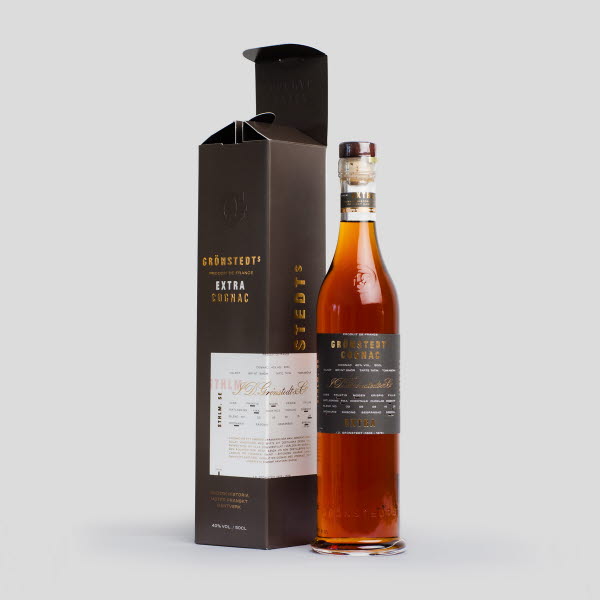 The previous packaging didn't reflect the quality of the product itself. That's why Grönstedts Extra now comes in Invercote.