When it comes to creating customised packaging, High Minimum Order Quantities (MOQs) can be a deterrent for some potential customers. With its recent investment in an online, on-demand design platform, Ink n Art can offer customised printing and packaging for quantities as low as 30 pieces per order.
"With our big investments on custom packaging in short runs, we have been able to reach more start-ups and smaller product owners that wish to package in style," says Gabriel Scavo, Marketing Officer at Gothenburg, Sweden-based Ink n Art. "We see an increase in the need for short runs, eco-friendly options and the possibility to create own designs online."
With a large portion of its printing business traditionally focused on flyers, signage and other items for events, Ink n Art decided to pivot as events were suddenly cancelled or postponed due to the Covid-19 pandemic. The company quickly upped its focus on the print packaging side of the business where demand has remained steady.
"We made our investment in machines for packaging production simultaneously as Covid-19 rattled the world," says Scavo. "A product always needs to be packed."
Through Ink n Art's free online design tool, users can try out different packaging designs and get 3D previews or quick samples of how packaging or prints will look before taking the leap to print. This "DIY" approach is fast, affordable and convenient. When it comes to more complicated packaging designs however, Ink n Art still believes in the value of having experienced personnel on hand.
"We see a huge strength in combining a free online design platform with a knowledgeable sales team. A personal contact with us feels reassuring when you're are doing more complex productions, for example, embossing, foiling or complicated box construction," says Scavo.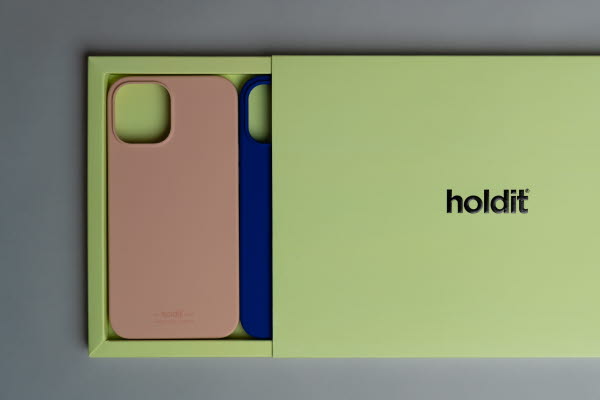 Today, along with start-ups and smaller product owners, Ink n Art is attracting a growing customer base for high-end packaging as well, such as very Instagrammable unboxing kits for Holdit, a company specialising in colourful cases and accessories for smartphones, laptops and other tech items.
"The boxes are sent out to individuals that have a strong presence on social media," says Scavo. "With Invercote G and HP Indigo we were able to provide the pastel colours the customer was looking for."
Ink n Art frequently recommends Invercote to its customers. "Invercote is good for printing with HP Indigo. We can use it with HP Indigo, dry-toner, embossing and foiling. Invercote is sustainable and strong and does not tear easily. It is versatile, eco-friendly and produced in Sweden!" adds Scavo.
He believes that versatility and sustainability will be increasingly in demand among print customers. "The continuous rise of online shopping is pushing unboxing experiences across the globe to improve. Packaging and printing will have to become more accessible, eco-friendly and customisable," Scavo says, adding, "We see an increased will across the board to move, more and more, from plastic packaging to a more sustainable paperboard option."