"Like a blank, white sheet of paper where the customer can tailor-make their own packaging using their own design."
That's one way of summarising the concept behind Packly, an Italian company that provides packaging manufacturing via online order. The customised service is not the only reason why the company has become well known. Its service is also extremely cost effective. The customer can order from 1 to 100,000 units of a packaging. The offering has attracted everyone from fashion houses to grandparents who want to package their grandchild's birthday present in an extra special way.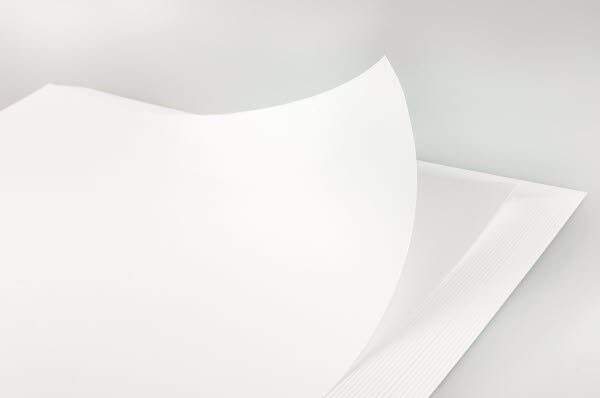 Giuseppe Prioriello is the CEO of Packly and founded the company in 2014.
"At that time I had 20 years of work experience in the packaging industry. Before that, I came from a totally different world – computer science. It was the combination of these that made me think in new ways. I wanted to get the packaging industry out online and thereby make it available to everyone."
He says that otherwise it is extremely difficult for customers, especially smaller ones, to get a box made in a very small production run.
"It's a total nightmare. If they need 500 to 1,000 boxes, there are problems. Companies can take four to five weeks to make them and the cost is very high. I wanted to solve the problems in the industry and offer a bespoke manufacturing service at a reasonable cost."
Soon after Packly was founded, Prioriello and his team went to London in 2014 to present the concept at the Packaging Innovations and Luxury Packaging trade fair.
"We were still at the startup stage and only had a simple landing page online. Our concept received huge attention at the fair and to my great pleasure we won first prize in the 'Lion's Lair' category for most innovative product! A year later we began our operations in earnest."
He explains how the process works.
"Everything's based on a web application that's really easy to use. The customer goes to our website, enters the information about the desired size of the packaging, and then the magic happens completely automatically. The packaging appears in 3D on the computer or phone screen. The customer can download the information and upload the design they want on the packaging and immediately see the result in 3D and then adjust it, change the colours and so on."
Prioriello says that Packly uses Holmen Iggesund's Invercote Creato.
"The customer chooses between 300 and 400 gsm and can order everything from 1 to 100,000 units. They can then follow the work flow during the process. We manufacture and dispatch within 48 hours."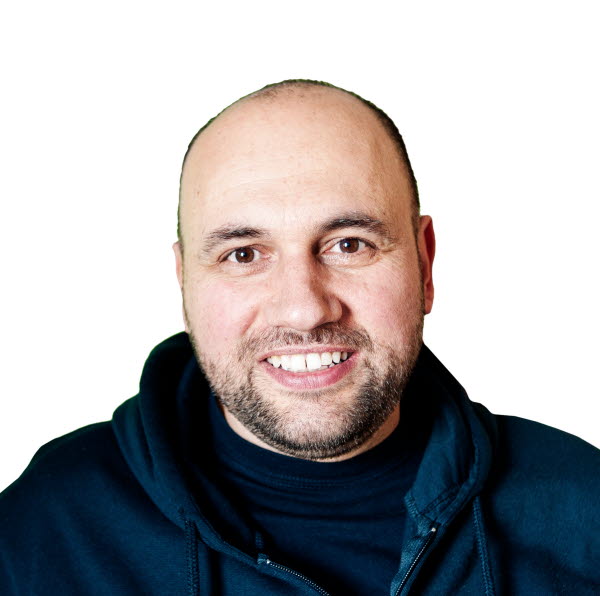 How complex are the packagings that you can manufacture?
"When we started up operations in 2015, we could offer four-colour printing and a single finishing technique. Today we also offer plastic windows and we will soon offer several types of solution, such as embossing, foiling, laminating and a range of different finishing techniques."
"The customer goes to our website, enters the information about the desired size of the packaging, and then the magic happens completely automatically."

— Giuseppe Prioriello
The customer, though, must still create the design themselves.
"The reason is that the graphic design process is often long and complex. It's best for the customer to do it themselves with the aid of a graphic designer because it's hard to do well online. But in the near future we will be offering a limited design service in the form of templates, which customers with minimal knowledge of graphic design can use to work out various design options."
Packly has quickly built up an extensive customer base, Prioriello says.
"I was surprised at first, because I thought our customers would mainly be graphic designers and various agencies. But in our first year we discovered that masses of different companies were using our services: electronics companies, startups, fashion designers, farmers, coffee producers, make-up companies and so on. So our customers are both large and small. One thing is clear – there's a huge need for packaging!"
And that need is global, he concludes.
"We ship to basically the whole world, even Australia. Though most of our customers are in Europe. It's fun that we have customers in Sweden too. We buy our paperboard from Holmen Iggesund and then send it back to Sweden as packaging. It's like a closed circle!"