"Our land has been ideal for traditional crops, so why not willow?" says Geoff. "High yield from willow means more revenue. It's that simple. We have chosen to diversify our income and plant around 10 per cent of our farm with willow, which will become a reliable revenue stream, just like dairy in the old days. Steady and predictable."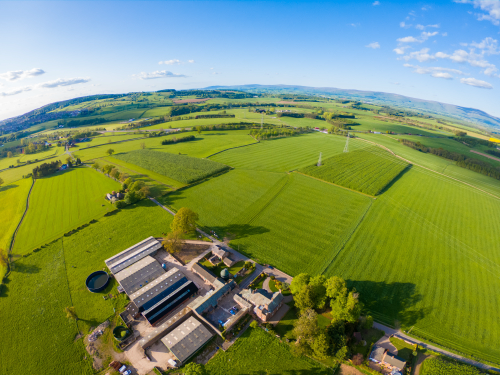 Geoff refers to the days of the Milk Marketing Board (MMB) back in the 1980s and 1990s, which supported good returns from dairy farming.
"From the 1930s for almost sixty years 30 000 dairy farmers in the UK made a good honest living. In today's open market prices have been driven down. The stability associated with dairy is gone. It was hard work, but it paid off for us and many others. Now it's hard work for little return. We need sustainability, that's why willow is part of our new thinking and you only need to plant it once in 22 years".
A reliable method of harvesting even with the Cumbrian weather was also an important factor in the decision.
The family company Rickerby Ltd was founded in 1880 and is today a major seller of tractors and other farming equipment. Jamie Rickerby is the fifth generation in the business and is providing services to energy crop growers via the subsidiary Rickerby Estates. He speaks about the need for innovations in equipment for harvesting.
"We could see that locally grown willow for biomass being supplied to a 50MW CHP power plant on our doorstep for the next 25 year plus had a lot of merits. With that we set up a partnership with Iggesund to help develop, build and run machinery for planting, maintaining and harvesting SRC willow that are specially designed to cope with the weather conditions and environment that we have in Northern England and Southern Scotland", comments Jamie Rickerby.
The rows are planted in a twin row design with 150 cm gap between double rows and 75 cm within rows, then another 150cm. This allows the machinery to straddle the crop.
"Willow planting requires an understanding of the soil and terrain in our region. Existing equipment, like the modified Claas forage harvester, does well now. We are also exploring entirely new inventions to increase yield. This way willow stands the best chance to produce high value for farmers."