Sweden has always been a forest country, and the economic contribution from the forest has been significant to the nation's GDP. Early on, Sweden realised that to protect this valuable natural resource, we need to handle it with care. The first law that required replanting after wood was harvested came into force in 1903, and that law still applies today. Since then, practices have gradually developed, making Swedish forestry among the most sophisticated in the world today. As evidence of this, Sweden recently took a significant step in safeguarding biodiversity by protecting a large area of the country's ecologically most valuable forests.
Holmen Iggesund relies on locally harvested Swedish wood raw material for the production of Invercote, the company's flagship product.
"We are happy to see the EPA working to support the development of our national forestry. This mountain forest initiative is just one of many activities aimed at guiding Sweden further in its ambition to provide the world with climate-smart products from our forests, while making sure that the biodiversity of our forests is maintained and even improved," says Johan Granås, Sustainability Director at Holmen Iggesund.
Not only does the new preserve protect these biologically important forests for future generations, it also secures opportunities for the indigenous Sami people to continue reindeer husbandry in these areas.
With biodiversity being one of the most pressing issues for the world to deal with, as concluded at the recent COP15 meeting in Montreal where countries agreed on a policy to protect 30% of nature by 2030, Sweden is now leading the way. By safeguarding the biodiversity of Swedish forest land, the Environmental Protection Agency makes sure that Sweden lives up both to national targets as well as international commitments to protect valuable ecosystems for the future.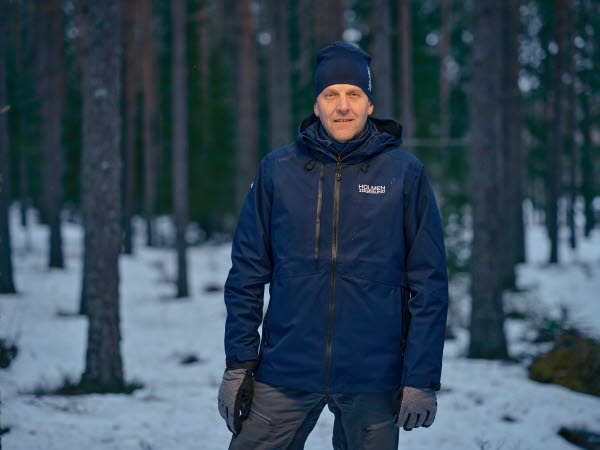 Johan Granås, Sustainability Director Holmen Iggesund.
"With this new mountain forest initiative, Sweden confirms its position as one of the leading countries in sustainable forestry and forest biodiversity. We are proud to use wood from sustainably managed Swedish forests to manufacture our Invercote products," Granås concludes.