One of the most important requirements is that the packaging solution can successfully deliver the product – which might be an implant or surgical equipment – into the operating room. To ensure this, numerous standards place demands on the packaging material's permeability. That it can withstand the sterilisation process, that its closures are durable, that the materials do not allow microorganisms to pass through, and more.
All these requirements must not only be met, they must also be documented with the support of statistically significant data.
Quality control systems that emphasise risk management must of course be in place. The natural explanation for why medtech packaging regulations are so stringent is partly that people's lives can be at risk. Another reason is that the product itself is of high value, especially if its underlying R&D costs are included in the calculations. Last but not least, huge costs could result if something goes wrong – if a product's packaging is inadequate the manufacturer may have to do a major recall and could also be held responsible for non-delivery.
"I've seen examples where a medical implant is packed in a sealable bag made of a plastic material, put inside an outer packaging made of paperboard, and then put inside a transport packaging made of cardboard," says Ian Huskinson, Technical Service Manager at Iggesund Paperboard. "Then the transport packages are stacked onto a pallet and secured with shrink wrap. The whole pallet is then loaded into a sterilisation chamber and sterilised."
Supplying material for use in medtech packaging can also involve demands that rarely occur in other industries. Because all input materials must go through extensive and thereby costly qualification and validation processes, subsequently altering or replacing them is strongly discouraged.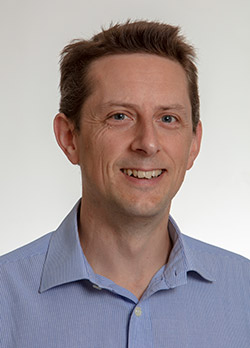 "Sometimes we must commit to not making any changes to the product's composition for a number of years into the future. That might mean we have to abstain from improving a product even though we could do so – but that's the price of being considered as a supplier to the medtech market," Ian Huskinson emphasises.
"One of our foremost assets in this context, in addition to the purity and hygiene that are associated with using fresh fibre, is our strong focus on product consistency," he adds.
Both of Iggesund Paperboard's paperboard brands, Invercote and Incada, are used in a number of medtech applications.